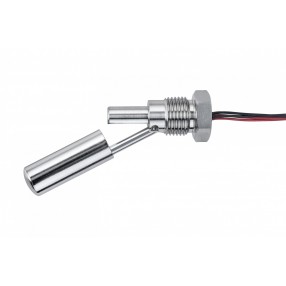 The TSSF212 series is a compact external fitting device, via 1/2"NPT thread, with a high specification thermistor so capable of sensing both liquid level and temperature.

The device does not require access to the inside of the tank.

Application of the product is typically used in the pharmaceutical industry, food and beverage and dairies industry, as well as biofuel industry.

They are manufactured in stainless steel, to suit most commonly used liquids. The switch action may be reversed by rotating the device through 180º.

Compact design with temperature sensing
1/2"NPT thread for external mount
25VA & 100VA versions
Temperature measurement from -20ºC to +120ºC
N/O or N/C switching action