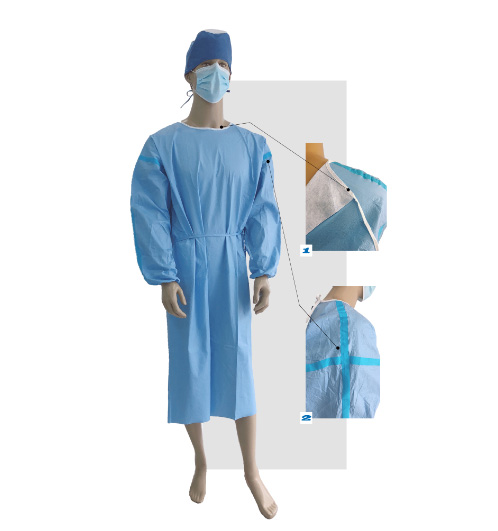 Coverstar surgical Gown F354


Microporous laminated surgical Gown, Better protection and comfort compared to traditional products.


Superior protection and safety


The combination laminating process and thermal banding process is designed to deliver highest levels of protection and meet all requirements of the AAMI Level 3 Standards that effectively create a barrier to penetration of liquid and fluid resistance, providing superior and reliable protection for healthcare workers.


Comfort fabrics for high demand


Outer layers of microporous film help maximize protect on and wearer breathable. It offers good balance of air permeability and leak resistance. Inner layer of spunlace provide a good wearing comfort for healthcare workers due to its excellent absorbent and softer character.


Detail

1. Tapes bonded to all the stitching line with the thermal bonding process create a barrier to block transmission of contaminants form splashes of body fluid or secretions.

2. Microporous film bonded to spunlace material provides fluid-proof protection and great breathability.

3. The waist ties are fixed with SMS fabric by high strength adhesive, which can reduce the damage to the fabric and increase the sealing performance of the product.

4. An innovation and odorless material, which has a good tensile strength and tear resistance compared with traditional materials. The material is ideal for extend-wear conditions.

5. Various sizes available for customers.

6. Fresh light blue color with our special design offer elegant appearance.